Will My Olathe or Overland Park Home Still Sell This Fall?
If you are reading the recent headlines or watching the news about the real estate market downturn and are concerned that you have missed the target for your chance to sell your home in Overland Park or Olathe this is going to help you understand the real estate market. Let's start with the buyer demand in Overland Park and Olathe has not been wiped out. It has just softened from the peak intensity that we have seen over the past 18 months here in Overland Park and Olathe.
Buyer Demand Then and Now in Overland Park and Olathe
During the pandemic, mortgage interest rates dropped to record lows and sparked a rise in demand of home buyers. Now in 2022, mortgage interest rates have increased due to inflation. This rise in mortgage rates has lowered the pool of home buyers which has caused the real estate market to soften. The latest showing data from Showing Time, the leading appointment setting application for REALTORS in Overland Park and Olathe, shows the current downward trend (see graph below):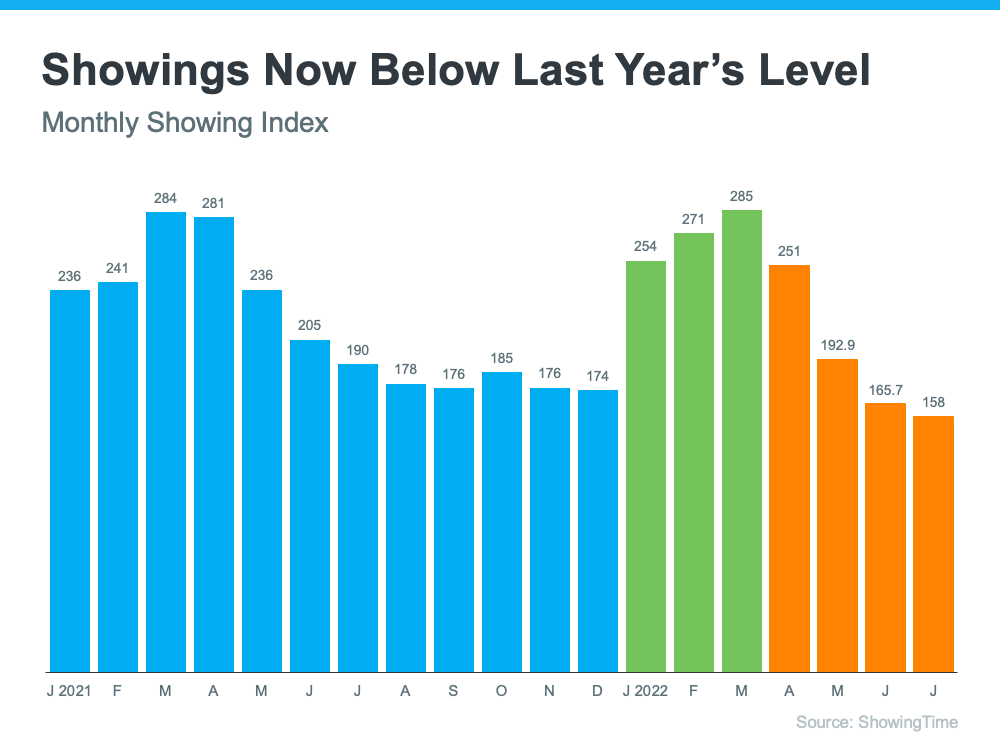 The orange bars in the graph above represent the last few months of the showing data and the clear slowdown in the volume of showings by REALTORS. As mortgage rates have increased the number of showings has decreased. But context is important. To get the full picture of where today's real estate demand stands, let's look at the July data for the past six years (see graph below):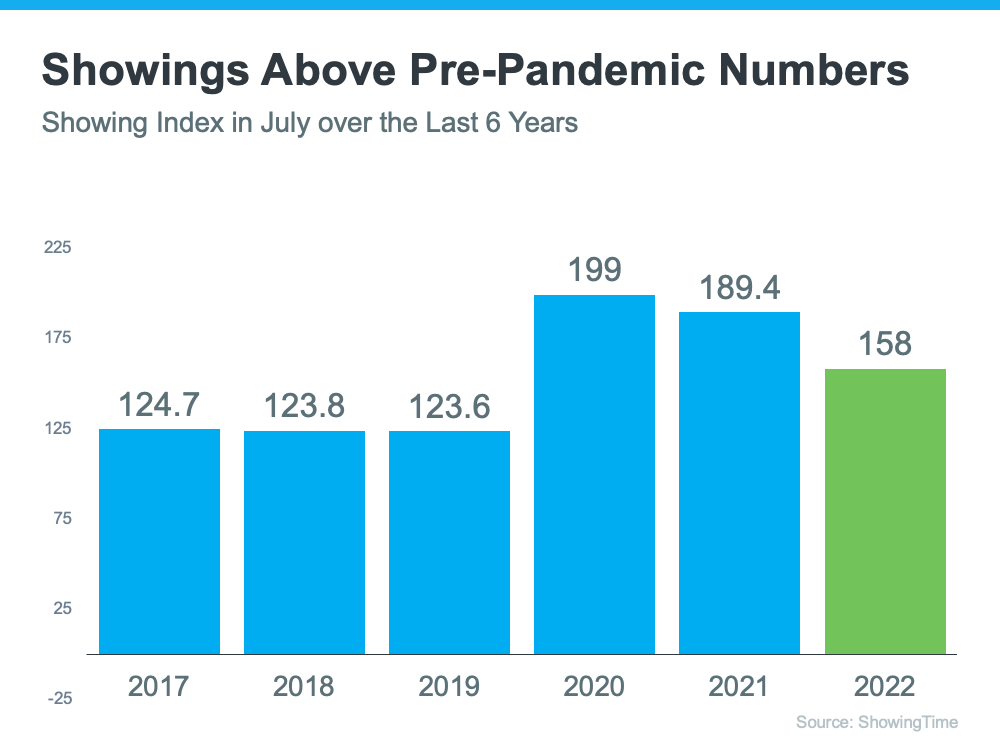 This second visual makes it clear that, while we see slowdown compared to the pandemic times, showing activity is still beating pre-pandemic levels. Before the pandemic, the real estate market was great. This points out that if you were going to sell your home this fall, there is still is a demand from buyers.
What That Means for You When You Sell in Overland Park and Olathe
The fundamental point in selling real estate is to understand the real estate market and the direction it is going. If the market is changing you need to be out ahead. The current real estate market is changing in Overland Park and Olathe. It is not the same real estate market as it was during the pandemic but that doesn't mean that the time to sell has disappeared.
While things have slowed down, the real estate market in Overland Park and Olathe is still a Seller's Real Estate Market. If you hire a Trusted Advisor and price your home correctly, your home will sell. There are still home buyers looking to buy. According to a recent survey from realtor.com, 92% of homeowners who sold in August reported being satisfied with the outcome of their sale.
Bottom Line
Home Buyer demand in Overland Park and Olathe has not vanished. Although the real estate market has slowed down, it continues to be a good time to SELL. Thinking of selling your Overland Park or Olathe home, let's connect so you have expert guidance through this changing real estate market.